It goes down in the dm. You all know the saying. If the person is always on the phone. Not letting it out of their sight. Running to reach it before you do. Chances are there is some shady business going on. The books on this list have characters that are quite familiar with the dm.
Warning: This list is totally random and is not list in any particular order.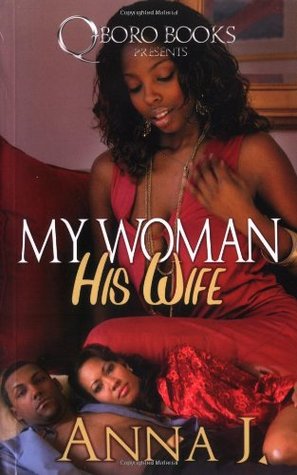 My Woman His Wife by Anna J.
For most couples, inviting someone into their bedroom is totally out of the question. Any normal woman would flip if her man even thought about trying a threesome with another woman. Jasmine is that woman, and more. It's not until her husband James pressures her into having a threesome that their once happy lives get turned into nothing but drama.
*this is book 1
Maybe Someday by Colleen Hoover
Soon, Sydney finds herself captivated by her mysterious and attractive neighbor, Ridge. She can't take her eyes off him or stop listening to the passionate way he plays his guitar every evening out on his balcony. And there's something about Sydney that Ridge can't ignore, either. They soon find themselves needing each other in more ways than one.
*this is book 1
Secret Lovers: What He Don't Know, Won't Hurt Him by Shameka Jones
KORI is a 28 year old single female that's so into her work that her personal life is dull. Her two best friends have men in their lives which has her thinking. Tired of a lonely and sexless life she decides to go out and have a one night stand. Once her ex turns back up out of the blue she is considering giving him a second chance, that's until her one night stand reappears unexpectedly. Will she make a decision to stick to her gut and be professional or step outside of the box that she is comfortable with and live?
KENDYL is a smart 24 year old college graduate that uses her body to get money instead of her degree. When her mother shows up out of nowhere with transforming news, that forces her to visit her home town. After running into her first real client, that sexed her crazy she tries not to think about him but she can't seem to shake him. He wants to be friends with her but twists and turns may push her closer to him. With him being married will she be able to maintain only a friendship or will it become more?
DREW is a 27 year old night shift nurse that has a on again off again relationship with her son's father. When he starts hanging around more she realizes her love for him and thinks they may get back together. But drunken lust and a secret could change their relationship. Will she be honest and tell him the truth or will she keep the secret to protect herself and his feelings?
BALEIGH is a 29 year old happily married woman that desperately wants to have children for her husband. When her husband starts working late nights, she grows suspicious that he maybe having an affair. That suspicion causes her to start making decisions that are outside of her character when she sees her first love again. Will she lose her marriage and her best friend?
*this is book 1
The Man Test by Amanda Aksel
Marin Johns is San Francisco's Pollyanna couples therapist. She's months away from wedded bliss when she discovers her fiancé is having an affair. After nursing her broken heart with Kleenex and break-up songs, she adopts a new brand of thinking when she uncovers a tell-all book that proves all men are liars and cheaters who will do and say anything so they're not found out. No exceptions.
In an attempt to convince her friends of her newfound truth, she begins a fictitious relationship with James, a do-gooder from Montana. Marin seeks any means necessary to catch him cheating from hiring a PI to enlisting the help of a fidelity tester. Will her new "boyfriend" beat the statistic or will Marin regret the satisfaction of being right?
Amazon
*this is book 1
Desirae is what can only described as a bad chick. She has the body, the personality, and the skill to basically have any kind of man that she wants. For a few months, however, she has been playing the side chick role to Tron. She is there for him even more than his own girlfriend is, and will do anything that he needs to keep him happy. However, soon enough, Desirae will go on a rollercoaster of emotions where she learns that this simply will not be enough. On this ride, she will learn that Tron is not what she thought he was while also learning just how strong his commitment to his chick is. Several explosive scenarios will send separate words colliding into one another, putting everyone involved to the test. No matter what, though, Desirae is the one who winds up paying the biggest price…
Amazon - Barnes and Noble - Kobo - iBooks
Come Undone by Jessica Hawkins
Olivia Germaine has already found love. Devoted wife, loyal friend, determined career woman - she's created the life she always envisioned.
But when Olivia locks eyes with a handsome stranger across a crowded room, he peers a little too closely and sees emotions she thought she'd buried long ago.
David Dylan, alleged playboy and eternal bachelor, challenges Olivia to confront the life she's built and to make decisions that could either lead to happiness . . . or regret.
Will Olivia be able to draw the line between lust and love?
And can David respect that line?
*this is book 1
Amazon - Barnes and Noble - Kobo - iBooks
Love, in English by Karina Halle
He's thirty-eight. I'm twenty-three.
He speaks Spanish. I speak English.
He lives in Spain. I live in Canada.
He dresses in thousand-dollar suits. I'm covered in tattoos.
He's married and has a five-year old daughter.
I'm single and can't commit to anyone or anything.
Until now. Because when they say you can't choose who you fall in love with, boy ain't that the f*#king truth.
Eric Jerome Dickey strides boldly over the minefield that is modern marriage. The central couple's biggest challenge is timing: He works days; she works nights. Instead of growing together, they're rapidly drifting apart, coexisting on stolen phone calls from work, punctuated by occasional bedroom encounters that leave them both feeling even emptier and more alone. When she finds out about his affair-and starts her own-the delicate fabric of their marriage is torn irrevocably asunder. Or is it? In Dickey's expert hands, what begins as a seemingly unforgivable betrayal segues into the sexy and searing story of a man and a woman at a pivotal turning point in their relationship. Only time will tell whether they'll let it all go...or can hold on to the love that drew them together in the first place.
Ellie Johnson is a housewife and mother scorned. Hiring a private detective to check up on her husband Stan's late nights verifies her long-held suspicions of his outside activities.
Her name is Rose. She's blonde, big-boobed, and Australian.
Ellie is almost devastated by her husband's betrayal. Almost. As she deals with the fallout of her husband's affair, she begins to realize that she wasn't happy, either. In fact, she hadn't been happy in a long time, and the further she gets away from her marriage, the more she realizes how oppressed she'd felt in the housewife role she'd slipped into over the years.
Throw in Ellie's melodramatic, hypochondriac, alcoholic mother, revelations about her dead father's lascivious past, a comedy club faux pas, a yoga date gone wrong, the incident where "The Other Woman Almost Killed My Son with Tiny Shrimp," a very scary divorce attorney, and—well, and you have one messed-up former housewife.
And then there's Doug.
Doug is her ex-boyfriend—the man she dated before Stan "Whore-man" Johnson. Doug is a cop these days, older, but with the same muscles and chocolate-brown eyes she remembers from their college days. He's also made it abundantly clear he'd like to take up with Ellie where they left off more than fifteen years ago.
Ellie, however, is trying to go from married to unmarried, and her journey is messy, chaotic, and fraught with ice cream and booze. A lot of booze. Thank goodness for her best friend, Cindy, who stands by Ellie through thick, thin, and many cartons of Rocky Road ice cream.
Sometimes life just falls apart. And sometimes life is sex, Doug, and a rocky road.
Monique, Bria, and Samariah are best friends from Milwaukee, going through some of everything together. They are the "it" girls in school, the ones other girls want to be like.
Samariah, however, doesn't want to share her shine with anyone; she'll do anything to get what she wants, even if that means sabotaging her best friends' relationships.
Bria speaks her mind and is as real as they come. She has been with David since freshman year of high school and they are madly in love. Will that change when a baby is introduced into the picture?
Monique is too naive; she tries to see the best in everybody. She finally gets the man of her dreams; only to find out he has been harboring a secret. Will the love she has for him keep them together?
Will this friendship stand the test of time or will lies, betrayal, heartache, and secrets tear them apart?
*this is book 1
*Thank you for stopping by. Comment, Share, and Happy Reading!
**This blog may use cookies to enhance your experience. Also clicking links may take you to a third party website that may use cookies. Most browsers have an option in the right hand corner setting icon to disable the use of cookies.